Recent Increases in Federal Funding for Mental Health

By
Brooke White
·
6 minute read
Mental health awareness is on the rise throughout our country. The more we know about mental health and mental health disorders, the more we realize how many people can benefit from treatment. The numbers around mental health are astounding. According to the National Alliance on Mental Illness (NAMI), one out of five adults in the United States experience a mental health condition each year, and one in six United States youth aged 6-17 experience a mental health disorder each year.
Statista says that there were 12,275 registered mental health treatment facilities in the country as of 2020. That may seem like a lot of facilities, but is it enough to handle the number of people who need help? With more people seeking help for mental health issues, behavioral health agencies are struggling to keep up with the demand. Unfortunately, that means that some people are not getting the help they need in a timely manner. Current suicide rates are high, and the American Foundation for Suicide Prevention noted that 48,183 Americans died by suicide in 2021.
Thankfully, the U.S. government has also become increasingly aware of the need for mental health funding and support throughout the nation. Federal funding for mental health is on the rise. Recent funding awards have been granted to programs and facilities that will help Americans get the mental health care they desperately need.
More Than $188 Million Awarded in Mental Health Funding
In February of 2023, the U.S. Department of Education (USDE) granted mental health funding awards totaling more than $188 million dollars across 170 grantees in over 30 states. This money is meant to strengthen and increase funding for mental health in schools, and it is also intended to build up the pipeline of mental health professionals in school districts with a high need for mental health care.
What exactly will be done with this money? Communities will be able to hire around 5,400 school-based mental health professionals and train about 5,500 more. This increase in mental health care providers in schools should allow more students to easily access mental health support.
Miguel Cardona, U.S. Secretary of Education, says, "Mental health and wellness have profound implications for our students, their academic success, and their overall outcomes, and we know that youth facing mental health challenges are more likely to receive services in a school-based setting."
This is the largest amount of money the U.S. government has invested in funding for mental health in schools, and this award is the first in a series of similar awards that the USDE will grant using funding provided by the Bipartisan Safer Communities Act (BSCA).
The Importance of Funding for Mental Health in Schools
Young people with mental health illnesses can get more access to the help they need if their schools provide mental health services. Having services available in schools is beneficial for several reasons. If the services are available, children will be more likely to ask for help or be referred for help. School-based services can also give support to children sooner than many other community services, which often have long waiting lists. When mental health services are integrated into the school system, better outcomes are likely because teachers and mental health specialists can collaborate to meet the students' needs and coordinate support. Additionally, a school-based care system can provide treatments and support regardless of the parents' ability to pay.
$300 Million of Federal Funding for Mental Health Goes to CCBHCs
In September of 2022, the Biden administration invested $300 million dollars in mental health funding to two Certified Community Behavioral Health Clinics (CCBHCs). This investment was intended to increase access throughout the nation to mental health care programs and programs that provide care for substance use disorder (SUD), also known as substance abuse disorder.
Mental health funding for CCBHCs helps people get comprehensive behavioral health care when they need it. These organizations often provide crisis services around the clock. They also provide routine outpatient care, which must be scheduled within ten business days of the initial contact. CCBHCs must serve anyone who wants mental health care no matter if they can pay, where they live, or their age. Mental health care provided by CCBHCs is available for adults, youth, and children.
Additional Mental Health Funding for CCBHC Planning
Since the initial $300 million dollar award, there is now an additional $15 million dollars in funding allocated for CCBHC planning. This new round of planning grants supports national CCBHC expansion under the Bipartisan Safer Communities Act, and will eventually be expanded to give access to planning grants for CCBHCs in all 50 states.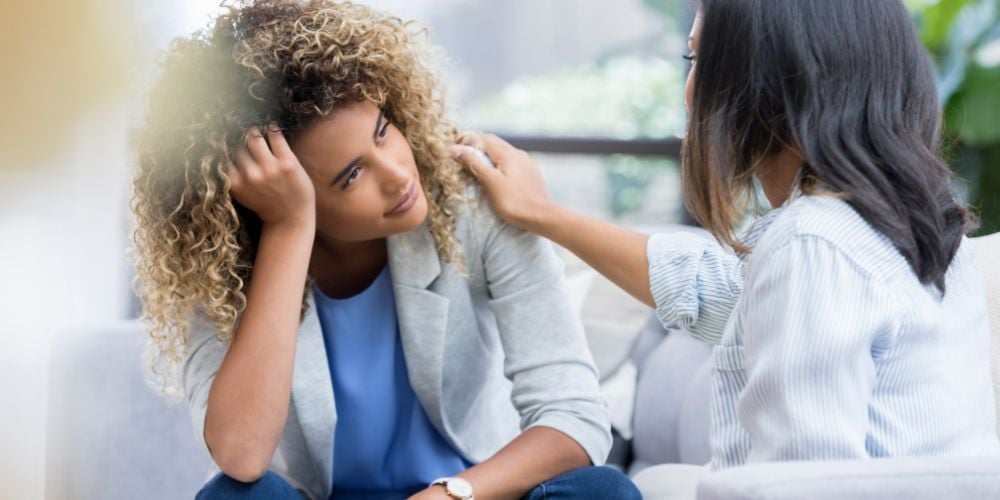 $480.5 Million Awarded to Improve California's Behavioral Health Infrastructure for Children and Youth
In California, Governor Newsom announced that $480.5 million dollars would go to improve health and behavioral health for children. This large award was announced in December of 2022, and it is intended to be part of Governor Newsom's Master Plan for Kids' Mental Health.
This mental health funding is intended to be used for the construction of new behavioral health care facilities, and the expansion of existing facilities. These facilities will help children and youth with mental health disorders or substance use disorders.
Specifically, the funding will be used for projects such as these:
---$57.4 million to Kedren South Psychiatric Acute Care Hospital & Children's Village in Los Angeles.
---$27.6 million to the Orange County Health Care Agency for treatment facilities for youth suffering from SUD.
---$7.9 million to a Community Mental Health Outpatient Clinic in Hoopa.
Why is California targeting youth mental health care? According to California statistics, 13 percent of children 3-17 years of age reported having at least one mental, emotional, developmental, or behavioral health problem. The Master Plan for Kids' Mental Health is designed to allow every single child access to the mental health care they need.
$1 Billion Multi-Year Plan to Overhaul Mental Health Care in New York
In February of 2023, Governor Hochul announced a comprehensive $1 billion dollar multi-year plan to overhaul the continuum of mental health care in New York and drastically reduce the number of individuals with unmet mental health needs throughout the state. This plan is intended to grant more people access to mental health care, ensure there are appropriate levels of mental health care available in New York, and reduce the amount of time clients spend waiting for a health care professional to become available.
The mental health funding will specifically go toward the establishment and operation of 3,500 new residential units for New Yorkers with mental health conditions. The plan reaches out to individuals with serious mental health needs at an elevated risk of becoming unhoused, people in transitional stages, and people who need mental health services at an intermediate level.
Part of the overhaul includes giving hospitals in New York new standards for mental health evaluation, so they can responsibly admit and discharge their clients. The goal is to ensure the people getting mental health care are getting proper care that meets their needs.
Federal Funding for Mental Health Aids Local Governments' Collaborate with Criminal Justice Departments
Sadly, many people who struggle with their mental health end up in law enforcement holding rooms instead of mental health care facilities. When the police are called to deal with an individual with a mental health condition, they do not always have the right resources to ensure that person gets the care they need. People with unmet mental health needs who have interactions with the police are likely to face future interactions with police, especially if their mental health is not improving.
The Bureau of Justice Assistance, within the U.S. Department of Justice, recently created a FY23 Justice and Mental Health Collaboration Program, which consists of two grant programs to which local governments can apply. These federal programs fund joint efforts between law enforcement and health officials, so people with mental health needs can receive appropriate services and police officers do not have has many repeat calls.
The National League of Cities (NLC) reports that this type of cross-system collaboration has helped cities across the U.S in new ways. For example, Colorado Springs, CO has an integrated and specially staffed mobile mental health emergency response team. Baltimore, MD diverts certain behavioral health related 9-1-1 calls from law enforcement to experienced mental health professionals through their Here2Help hotline. Wichita, KS has also developed a multidisciplinary, co-responder program for people experiencing mental health crises. The response team consists of a mental health professional, a law enforcement officer, and a paramedic. These examples prove that mental health is getting more attention nationwide, and local governments and agencies are using new strategies to meet the diverse needs of specific populations.
The Benefits of Additional Mental Health Funding
According to health.com, the three main reasons why mental illnesses are on the rise are: social media use, the COVID-19 pandemic, and isolation and loneliness.
The use of social media is linked to worsening mental health, including depression, anxiety, and psychological distress, partly because it causes people to unfairly compare themselves to other people. Social media use does not seem to be slowing down any time soon.
As we all know, the COVID-19 pandemic increased social isolation worldwide, creating growing negative effects on mental health. The pandemic also increased people's fear and anxiety and created financial worries that were not present before.
Isolation and loneliness are also linked to the pandemic, but not solely dependent on that factor. People who do not regularly interact with others have a higher tendency to become depressed or anxious. This is especially true among the elderly, but it can also be a condition that many children face.
When complex societal issues combine with a pandemic, it becomes very apparent that our nation is facing an increased need for behavioral health care facilities. Special mental health funding from federal and state levels helps behavioral health facilities keep up with increased demand, and allows for the creation and staffing of new facilities. Over the last few years it has not been easy for people to find help. Many people who want mental health care have been turned away or put on very lengthy waiting lists. Mental health care professionals are also overworked and underpaid. It is an exhausting cycle which needs to be overturned, so that people with mental health illnesses can get the care they need in a timely manner.
Behavioral Health Agencies Move Forward
As mental health funding helps agencies meet the rising demand for services throughout the nation, companies like KCare make it easier for behavioral health agencies to expand and grow. KCare's behavioral health software products are customizable, comprehensive, and easy for staff to learn and use. KCare also helps organizations meet stringent security standards. Modern features like secure telehealth, virtual document signing, clinical case notes, and scheduling tools help practitioners keep up with evolving service delivery methods.
If your organization has received federal funding for mental health, you might need support for your growing operation. KCare software products help to streamline your processes, so your agency moves forward seamlessly into an exciting future. Visit with KCare to learn more about what our suite of behavioral health software products can do for your organization.