KCare and Eleos Health Join Forces to Support Clinicians with CareOps

By
Lisa Potter
·
2 minute read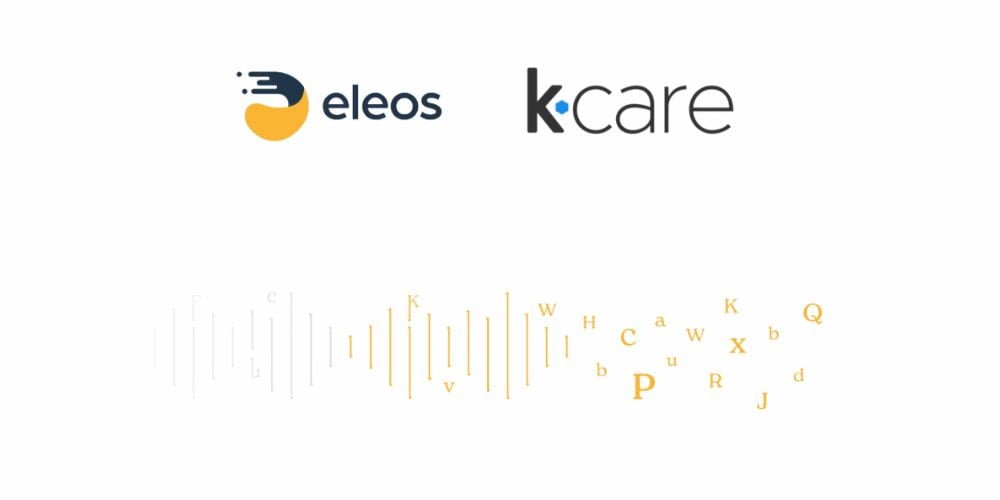 KCare and Eleos Health have officially partnered to transform daily processes for clinicians, automate their workflows, and reduce time spent on care operations, striving toward a shared mission of helping providers improve outcomes for those in their care.
Exym, KCare's trusted behavioral health EHR (electronic health record) software solution, will offer customers the opportunity to embed Eleos directly within their Exym system. With this new offering, Exym customers can automate the creation of complete, compliant documentation and leverage deep session-specific care insights through their Exym system.
Currently, clinicians are experiencing a heavy administrative burden that continues to grow as regulatory changes and payment reform evolve and increase the reporting requirements for providers. The volume of paperwork and administrative tasks has grown significantly over the last decade, diverting provider focus away from clients. An intuitive HR solution such as Exym is foundational to saving clinicians time and driving efficiency while maintaining data safety and quality. Now, with Eleos Health's Al technology seamlessly embedded within the Exym platform, customers can reduce documentation time by an additional 50% or more.
"Our partnership with Eleos Health allows us to bring cutting-edge technology to customers that will save them time, increasing the time they are able to spend with those in their care," said Katie Cortes, CEO of KCare. "We are committed to helping our customers accelerate care and drive positive outcomes for their clients. Our partnership with Eleos supports that, unlocking new tools to support their efforts."
Alon Joffe, CEO of Eleos Health, echoes Cortes' sentiments. "This is an amazing opportunity to bring the augmented intelligence revolution into the clinical workflow for Exym customers and clinicians, which is why we are so excited about this partnership," Joffe said. "When providers are free from the burden of operations, they can put their time and energy into the work that really matters - the work that only they can do. And that's providing exceptional care to their clients and helping them live better, fuller lives."
The collaboration between Care and Eleos represents an important step forward in setting a new standard for HR systems to prioritize efficiency, engagement, and excellence in client care. This, in turn, will drive impactful change in the behavioral healthcare industry, enhancing provider productivity. and care access - and ultimately, transforming the lives of tens of thousands of clients across the United States. Stay tuned for more updates as Eleos Health and KCare continue to revolutionize the behavioral health technology landscape.
About KCare
KCare is a mission-driven software provider for social service agencies. We aim to simplify the management of the complex processes for child welfare and behavioral health through our powerful, industry-leading case management, EH, and analytics solutions. Our software helps agencies and clinicians work more efficiently and effectively, empowering them to focus on their clients. For over 25 years, we have helped our customers accelerate care for vulnerable populations through our solutions, which now include extendedReach, Exym, and Stabilify. A certified Benefit Corporation, KCare is committed to positively impacting our customers, the community, and our staff. For more information about KCare and its products, visit www.K-Care.com.
About Eleos
Eleos Health turns behavioral health conversations into documentation and intelligence that drives better care. Eleos uses proprietary, voice-based Natural Language Understanding (NLU) technology built by clinical experts to accurately interpret, analyze, and document behavioral health conversations. This reduces the operational burden on providers while unlocking objective insights into evidence-based care and therapeutic alliance. Visit www.eleos.health to learn more.